House Mechanics #1
The 'houses' refer to divisions of the local sky into 12 parts. They are used to make distinctions about different parts of the life of a person (or question/event). Beyond this basic premise, there's a bewildering array of different ways to chop the sky and read its meaning. Many people seem to be confused about how to read houses. Also, It is my belief that modern house...
Combustion & Cazimi; On Solar Conjunctions
Combustion is a state a planet can be in when it is within a certain range of the Sun. When a planet is combust, it is thought to be 'burned' by the Sun, and unable to function properly. In Vedic astrological terms it is nashta which means 'lost'. Astronomically, the planet is invisible. The Sun is positioned between the combust planet and the Earth. The planet passes...
Free Books from Rob Hand
Renowned and respected astrology scholar and author Rob Hand has made two of his books available for free in PDF format. Whole Sign Houses: The Oldest House System Night and Day; Planetary Sect in Astrology http://www.arhatmedia.com/newavailpub.htm
Ultramarathon Man: Dean Karnazes
Dean Karnazes is a so called 'ultramarathon' runner with some unique abilities and remarkable feats under his belt. He has reportedly run 50 marathons in 50 days in 50 states. On another occasion, he ran 350 miles non stop over 3 nights. He seems to have an unusual physical characteristic, documented here; We took samples every three days to measure, among other things, creatinine...
Heliacal Phase (1)
The Sun is, symbolically and astronomically, the king of the solar system. He provides the fulcrum that the other planets revolve around. In traditional astrologies, the relationship of the other planets in regard to the Sun is an important factor in understanding the effects the planets will give. Heliacal Phase is a term that refers to the position of planets in relationship to the Sun...
Interesting Times - The Dashas
One set of very useful astrological techniques that seems lost to modern astrology are the various timing systems. In Indian astrology, we use the dashas. The natal chart is like a blueprint, a seed, or an egg. All the 'stuff' of life is contained within, ready to uncurl or unfurl at the right time. A static reading of the chart tells us what's in the seed; the potential it...
Shock Jock: Howard Stern
Howard Stern is an (in)famous radio personality who rose to prominence in the 1990s. Howard has been labelled a 'shock jock' for his "outspoken and sometimes controversial style." Wikipedia tells us; A shock jock is a type of radio broadcaster or disc jockey who entertains listeners or attracts attention using humor and/or melodramatic exaggeration that a...
Warriors: Bruce Lee
Bruce Lee is a man who fascinated me in my youth, and continues to interest and inspire millions of fans around the world, decades after his death. Lee is known primarily for his martial arts mastery and martial arts films. He was also a writer, poet and philosopher. He founded his own school of martial arts, Jeet Kune Do, and is quite possibly the most influential martial artist of the last...
Sigourney Weaver: Warrior Moon
I've been doing a few Alien related posts recently, so why not make it a series? I thought I would take a look at Sigourney Weaver, who made a lasting impression on the collective psyche playing Ellen Ripley in Alien and its sequels. In 2008, American Film Institute ranked her as the eighth best hero in American film history in their list of the 100 greatest heroes and villains What...
Biomechanist: H.R. Giger
"There is hope and a kind of beauty in there somewhere, if you look for it."  My last post on Michael Fassbender gave me cause to revisit the world of Alien. I was reminded of the phenomenal designs in that film, the brainchild of Swiss artist, H.R. Giger. His incredible work surely was a major contribution to the enduring success of these films. Here's a documentary film...
Magnetic Moon on Facebook
Experimenting with a Facebook page. If you'd like to follow what I do here over there, you can! Lucky yous I'll be posting what I do here + other useful astrological bits and bobs I find. Hope to see you there. Magnetic Moon on Facebook
Actors: Michael Fassbender
Michael Fassbender entered my consciousness recently, which probably means he's pretty interesting, or has achieved a level of fame powerful enough to penetrate the rock that I reside under. For me, he is perhaps most intriguing playing the role of David, an android from the Aliens prequel, Prometheus. (Video) Let's have a look at his chart. [[MORE]] (If you'd like some...
The Daredevil: Evel Knievel
"I am the last gladiator in the new Rome. I go into the arena and I compete against destruction and I win." Felix Baumgartner's recent epic skydiving spectacle put me to wondering about the astrology of the 'daredevil'. I don't have a birth time for Felix, and don't feel able to assign one to him at this point in time. So what I thought I would do, is...
Morrissey: The Chart
"I found life unbearable at times. It's very hard when you don't really like people…" I've long been a fan of Morrissey and The Smiths, and one of the first things I did when I got a little astrology under my belt was to look up his chart. I was very disappointed to find that there was no published birth time available for him. I didn't have the chops...
Horary Astrology (Ask me a question!)
Above: 17th Century horary astrology whiz William Lilly, author of 'Christian Astrology'. Horary astrology is the art of casting a chart at the time a question is asked or received in order to predict an outcome. If you'd be interested in a prediction, and would be prepared to stay in touch and share the result with me, then send me a message via the 'ask me...
My Saturn Antardasha
On a whim, I decided to ask the Alchemical Tarot what the flavour of my Rahu/Saturn antardasha will be like. This is a vimshottari dasha period (a period of time in my life ruled by certain planets) which is based on a lunar progression, very popularly used in Indian astrology, and also very popular with me. I do intend to write a full post (perhaps with video) on dasha before too long. I...
I Want To Jyotish
I am often asked how to go about learning Jyotish (AKA Indian, Hindu, or Vedic astrology). To avoid typing the same few things over and over, I'll make a short post here we can all refer to, and save us all some work. [[MORE]] Software The first thing you need is software. You can cast the charts by hand (I've done so in the past), but the computers make it so much more convenient...
Writers of the Weird
I thought I'd take a look at the astrology of horror writers. What I'm interested in here is; why do they write, and why horror? I've got four charts to show you, belonging to some famous and prolific horror and sci-fi writers; Stephen King, Clive Barker, H.P. Lovecraft, and Harlan Ellison. [[MORE]] Basic ingredients For horror, we have to think about the malefic planets;...
Yogas: An Introduction
The word 'yoga' means 'yoke'; to join, combine, or unify. In astrology, the term refers to two planets acting in a connected way, or one planet fulfilling two roles or conditions. Combinations of planets can be beneficial, or harmful. The more favourable yogas in the chart, the more likely a person is to be skilled, talented, successful and celebrated in life. Yogas...
It's A Family Affair
With natal astrology, not only can we learn about the person who a chart belongs to, but we can also learn about their parents, siblings, friends, partners, pets, and other relationships. We are all connected together; a part of through those who came before us, and those around us. They affect us, and we affect them. The parents particularly are instrumental in shaping our lives. Scientists...
(In)fertility
Having children is one of those big life goals that many people aspire to, and many find themselves fulfilling at some point. Some people are blessed(?) with many children that make them happy. Others find themselves incapable of having children, or their children are a source of pain to them. I'm interested in seeing how a person's astrological chart reveals whether there will be...
Flag of Europe looks like the zodiac
fourpillarsnetwork: Did you ever take a good look at the flag of the EU? Twelve stars in a circle on a blue background. It looks like the zodiac signs. One would readily believe that an astrologer has designed this flag. Not that it seems to be helping matters here. Danny
4 tags
Houses
The astrological 'houses' are divisions of localised sky space that are distinct and different from the signs and their meanings. You can create and read a chart without houses, but a great deal of the individuality of the native or event read for is then lost, and you're left with a vague reading that could apply to any of the thousands of people born each day. In this post,...
Angles
"Cock your hat - angles are attitudes." - Frank Sinatra 'Angularity' is an important concept to keep in mind when reading a chart. The 'angular houses' are the areas of sky immediately surrounding the Horizon and the Meridian, the solid dark lines that divide the western circular chart. The angular houses are the strongest, and when planets occupy them they have...
The Solar Kings
This post is a continuation of an earlier post, The Sun; King of the Jungle In that post, I explored the connection between the symbols that link the astrological Sun with earthly status, rulership and power. In this second part, I'd like to demonstrate the theory with some charts. We have Leaders, Politicians, Tyrants, Actors and Moguls here… read on and find out how the influence...
Dosha Typing
Sheldon's Somatotypes Sheldon proposed that the human physique be classified according to the relative contribution of three fundamental elements, somatotypes, named after the three germ layers of embryonic development. I don't know if Dr. Sheldon had any knowledge of Ayuverda or eastern traditional ideas about the body, but to me his 3 somatotypes seem to strongly echo the...
Rising signs catalogue
I've assigned a project to a tumblr site of its own. Basically, it's a collection of images of celebrities organised by their rising signs. The 'rising sign' being the particular selection of stars breaking on the eastern horizon at the time of birth. The rising sign is said to impart certain physical qualities to the person. It's very rough right now. I'll...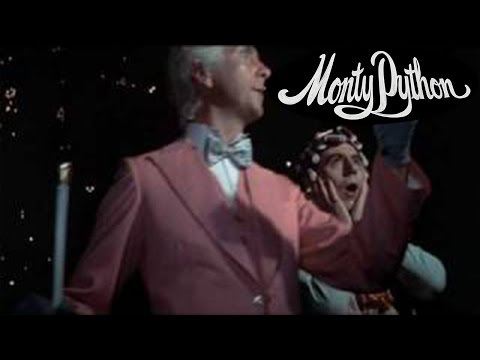 Eating People Is Easy
"When I was a little kid I was just like anybody else." Jeffrey Dahmer was an infamous serial killer, alcoholic and sexual deviant. He drugged, imprisoned, and killed his victims in his home. He engaged in necrophilic sex acts with their corpses and cannibalised their bodies. He kept the heads and bones of his victims in his fridge and freezer. What could possibly explain what he...
The Sun; King of the Jungle
The Emperor from David Lynch's 'Dune'. Sun and Lion symbols on display. The Sun and the Lion have been associated with royalty and nobility all over the world and throughout history. It is no accident that royal symbols and noble heraldy are rampant with lion and sun symbols. The Lion is the king of the animals. He symbolises boldness, courage, leadership, strength, and...
Back and Forth
"It's a poor sort of memory that only works backwards" When it comes to astrology, most of us want to know about the future. We've already been to the past, and the future is a big uncertainty. However, looking at the past with a fresh understanding can be a key to unlocking useful insights for us in the present. This is one of the beneficial uses of astrology, to...
Art
"Art is not a thing, it's a way" A great many of the artists who have gone down in the annals of history had a strong Venus. This is quite possibly the laziest post I've ever made. *grin* [[MORE]]DA VINCI Astro Databank entry Angular Venus (7th house), in home sign of Taurus DEGAS Astro Databank entry Angular Venus (7th), Ruling the 10th and 5th (Yogakaraka). ...
6 tags
Dream Warrior
"Every kid knows who Freddy is. He's like Santa Claus…or King Kong…" Freddy Krueger is a character from the Nightmare On Elm Street series of films. In life, a child killer; In death, he is a malevolent spectre who stalks and kills children from within their dreams. Robert Englund, The actor who plays Krueger, has some interesting astrology that would seem to...
9 tags
Billie's Blues
"We never know what's enough until we know what's more than enough." Billie Holiday was one of the most influential singers in Jazz and 20th century music. Gifted with a unique and superlative vocal style, she led a life that was as troubled as she was musically talented. In this article, I'm going to explore her chart and show how the symbolism therein correlates with the...
Addictions
"I never turned to drink. It seemed to turn to me." I took an interest in finding alcohol or drug problems in a person's astrological chart. I learned that Venus seems to be the major culprit when it comes to addictions of various stripes. Venus rules all things pleasurable. Anything sweet and delicious and fun. Music, art, food, sex, alcohol, drugs etc. When Venus is...
Mutagenic Ooze
I've taken to thinking of the astrological effects of Rahu as being a lot like that of Mutagenic Ooze. For those not familiar, mutagenic ooze is a mythical substance from the TV and comic series Teenage Mutant Ninja Turtles, that transforms ordinary household pets into man sized, intelligent, super charged uber beings. Our culture is full of stories about freak events that imbue heroes...
Antichrist Superstar
"I'm not a slave to a god that doesn't exist" What makes a person religious or antithetical to religion is a subject that has long interested me. Marilyn Manson (AKA Brian Warner) is an obvious posterboy for anti-religion, and I find his chart (and life) an interesting study. Manson is infamous for his anti-christian antics, which include destroying bibles, burning...
Men are from Mars, Men are from... Venus?
David Beckham probably needs no introduction to anyone who's been near a television, magazine, newspaper or element of the media or civilised world in the last 20 or so years. So I won't waste too much time setting up. Though here's a helpful blog quote I found that might help set the tone: Whenever and however David Beckham is interviewed, he will always come across as: ...
Iron Lady
Photographed by Helmut Newton Margaret Thatcher was a colossus of eighties politics. Her name has become a byword for evil among socialists and left wingers, and her spectre haunts the political landscape to this day. Dubbed the 'Iron Lady' by a soviet journalist, the name has stuck famously to her ever since. A film of her life was released recently under the same title. It was...
Possession
"Many spirits dwell in the body and do not permit it to be pure; each of them brings to fruition its own works." The Sanskrit word for planet is Graha, which literally means 'seizer' or 'grabber'. For people steeped in cultures shaped by the science of astrology, It would seem reasonable to see the planets as 'grabbers'; forces that take over a...
2 tags
Saturn: Crosses to Bear
Where we find Saturn in our charts, we find what is difficult, heavy and burdensome in our lives. A strong Saturn in a chart without a strong Jupiter to give balance tends to make one rather serious, pessimistic and conservative. Saturn is found in every chart, and will manifest as difficulty in some form and to some degree for each of us. [[MORE]] The astrological symbol for Saturn is a...
3 tags
Rising Sign & Appearance
An idea common to many schools of astrology is that the sign rising on the eastern horizon at the time of birth imparts it's qualities to the physical appearance, as well as making it's mark on personality. I've been exploring this idea for a while now, collecting photographs, looking at faces and making little databases. It's been a painstaking process that I'll...
Rahu: Uranus of the East
Rahu: Maker of Eclipses by Pictoverse The lunar nodes are given a very different emphasis in Vedic astrology, and are as crucial to any chart reading as the planets themselves. The nodes are not physical objects like planets or asteroids. They are in fact 'places' or points in space where the orbital path of the Moon crosses the path of the Sun. When the Sun and Moon meet at one of...
2 tags
Christopher Hitchens
Before we begin, I would like to state that I bear no ill will towards Mr. Hitchens. I am fascinated by all kinds of people, with all kinds of attitudes and personalities and beliefs. Famously anti-theistic, he was also anti-astrology, but I would never hold that against anyone, especially when we consider the extreme disrepair and misrepresentation of the art of astrology in the mainstream...
Magnetic Moon
Welcome to the Magnetic Moon. My name is Moog, and I'm a student and researcher of astrology. Currently my interest lies in Hindu astrology, sometimes called Vedic astrology or Jyotish, but I have some experience and contact with many astrological traditions; Western, Hellenistic, Medieval, Persian, and the modern forms. My interest in astrology was conceived during my Rahu/Jupiter dasha, as...